DD8 was tasked with creating a complete in show package for Channel Nine's newest reality television show 'Reno Rumble.' 
The essence of Nine's new show, Reno Rumble, pitting The Block v House Rules against each other is cheeky and fun, and the look needed to reflect this. The client was after bright, playful with lashings of Aussie humour.  As the show is playful in nature; we created a parody on "Clash of the Titans-esque" big sporting events. Two great teams up against each other in a final showdown. We went for drama and humour, quite over the top as well as bright and bold.
Production Company: DD8 Sydney
Creative Director: Jeremy H.
Producer: Jackie A. 
Motion Design: Chris Angelius, Kelsey S., Matt W., Raymond L., & Matt T.
3D Artists: Chris Angelius & Matt T.
Compositing: Chris Angelius, Matt T., Kelsey S., & Gareth C.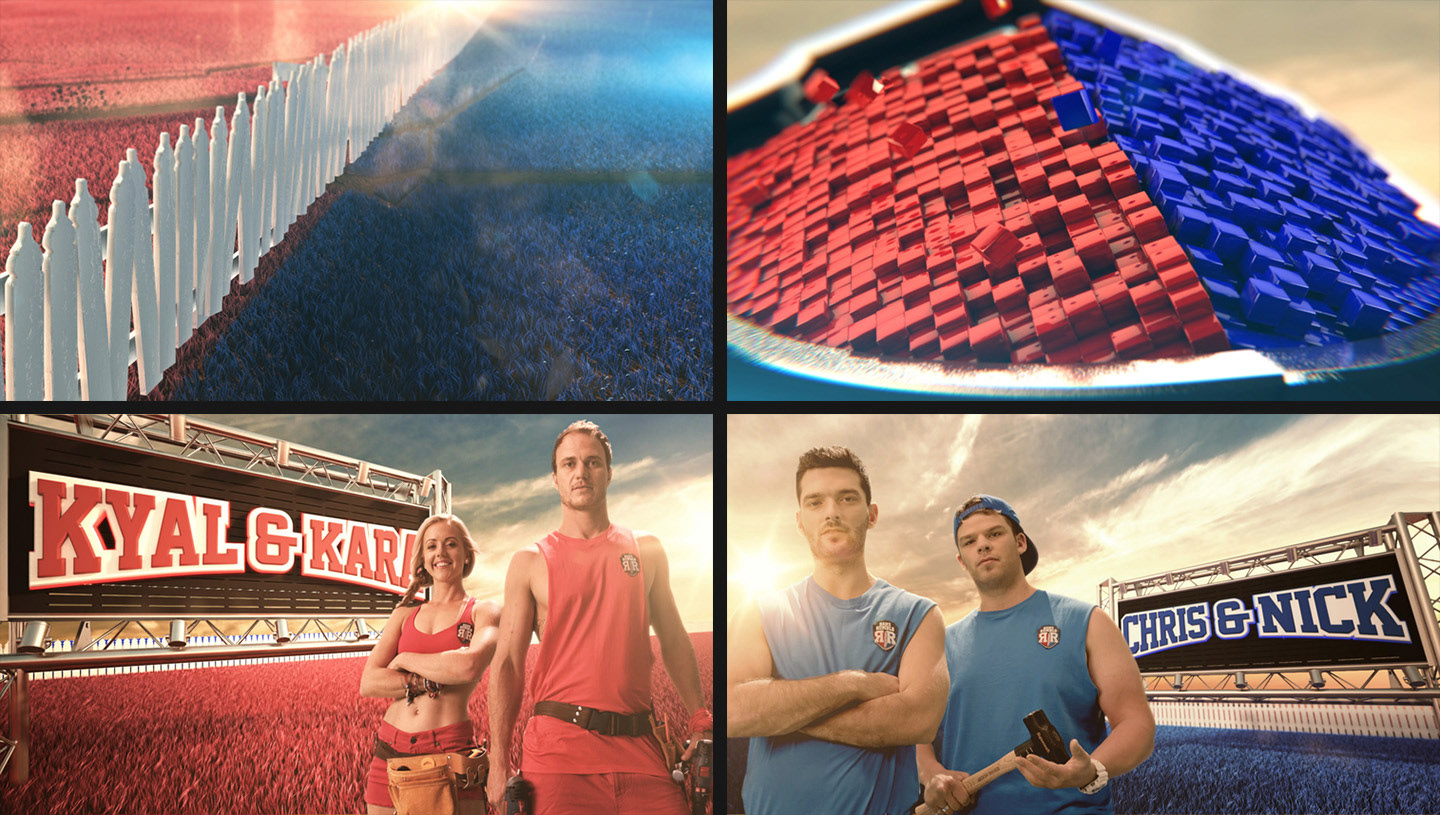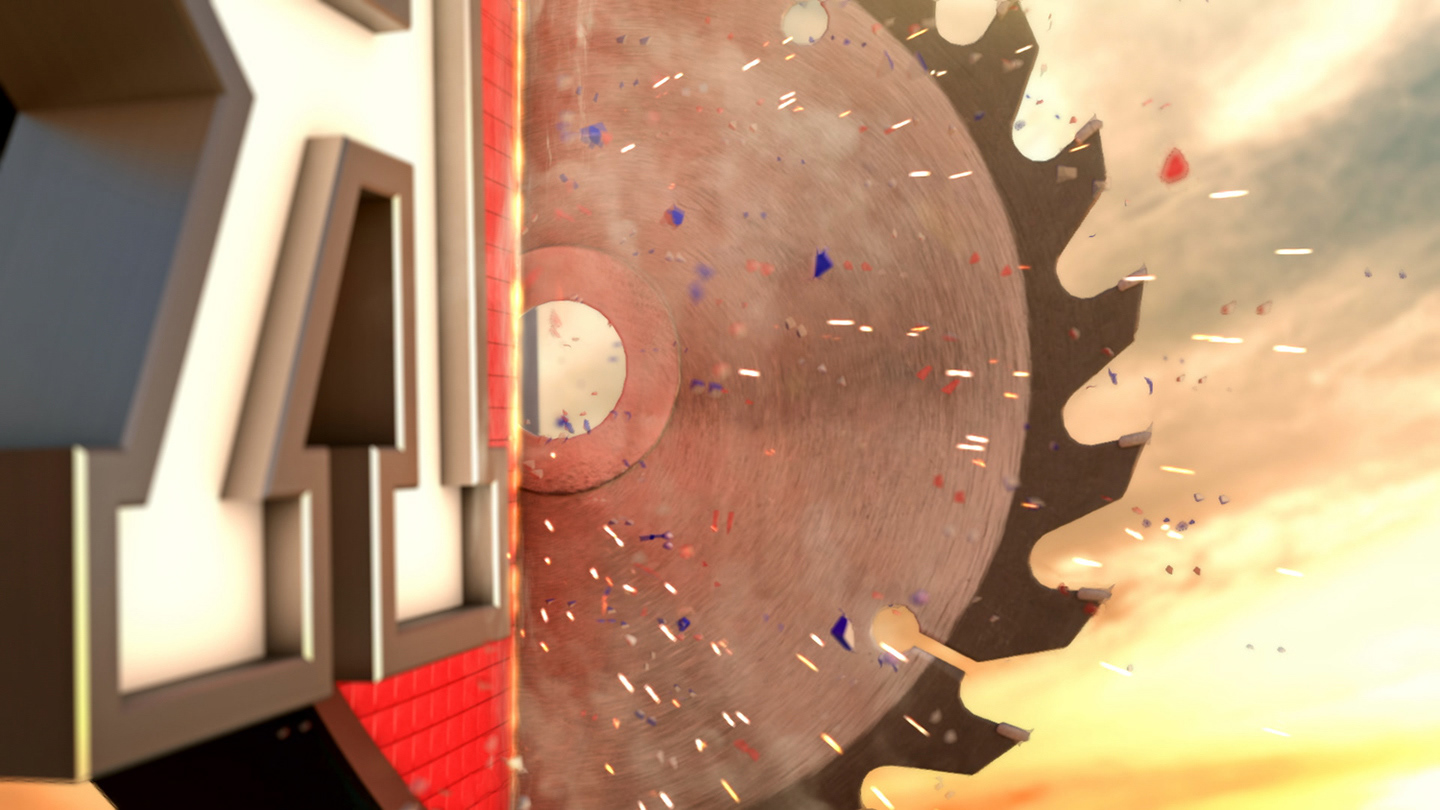 Deliverables for Reno Rumble – a complete branding package – 30 second show opener, show logo, team logos, typefaces, inshows – bumpers, playons/offs – plus set graphics & team flags.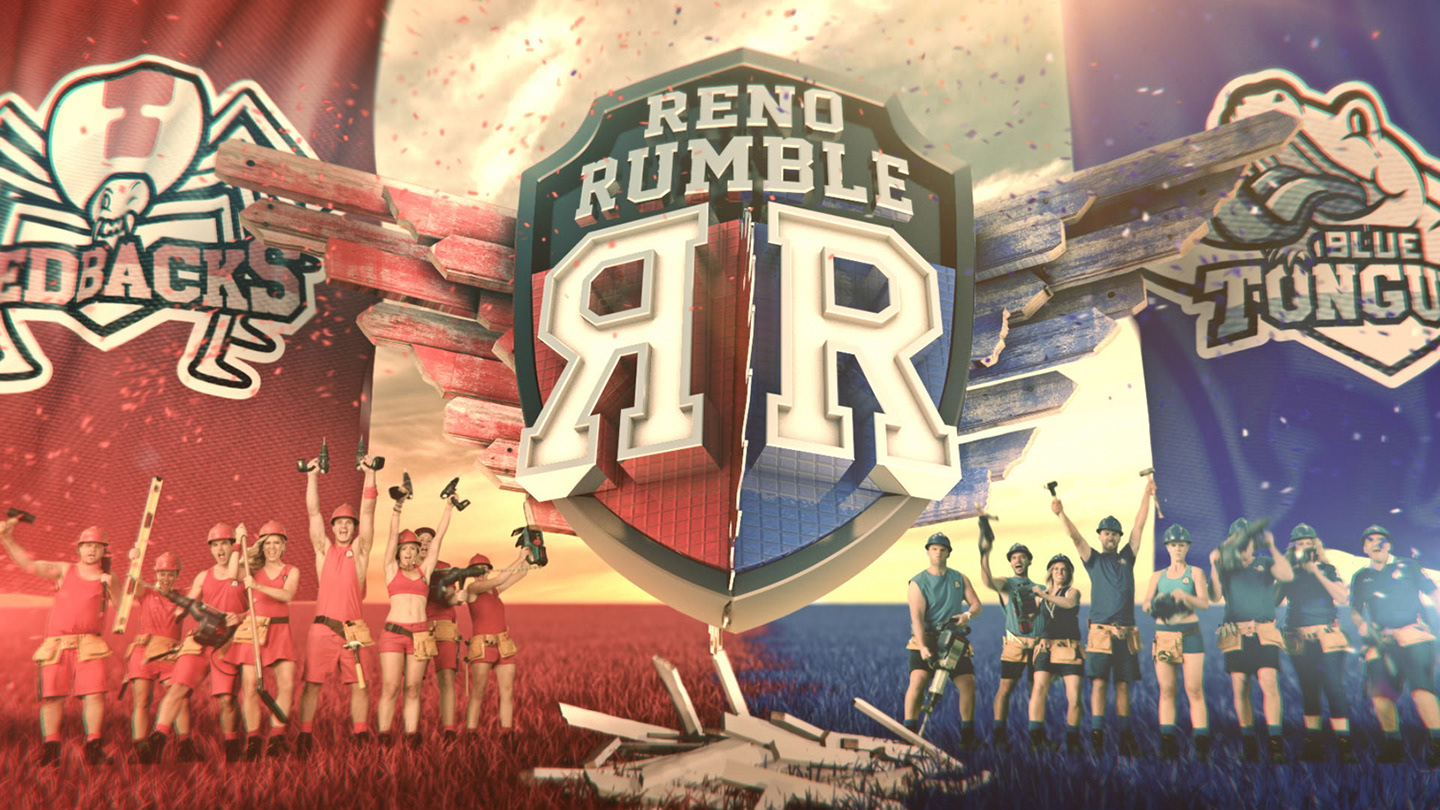 Branding, Logos & Identity
Backgrounds & Banner Design