SBS and Eurovision go hand-in-hand in Australia and when Australia was asked to provide its first ever entry, SBS came to DD8 to create shoot and produce their "The Aussies are Coming" campaign to mark this monumental occasion.  
Guy Sebastian, Australia's entrant, is shot amongst a magical, glittering Europe that has been Aussie-fied with the use of Australian icons. We shot entirely on blue-screen with heavy VFX direction. Guy's moves were choreographed to his entry song "Tonight Again".
30 and 15 second promos, plus teasers. The job encompassed live action shoot, extensive VFX and post production. Plus backgrounds and shoot of Guy and hosts for marketing and publicity.
Production Company: DD8 Sydney
Creative Director: Jeremy H.
Producer: Jackie A. 
Motion Design: Chris Angelius, Kelsey S., Raymond L., & Matt T.
3D Artists: Chris Angelius & Matt T.
Compositing: Chris Angelius, Matt T., Kelsey S., & Raymond L.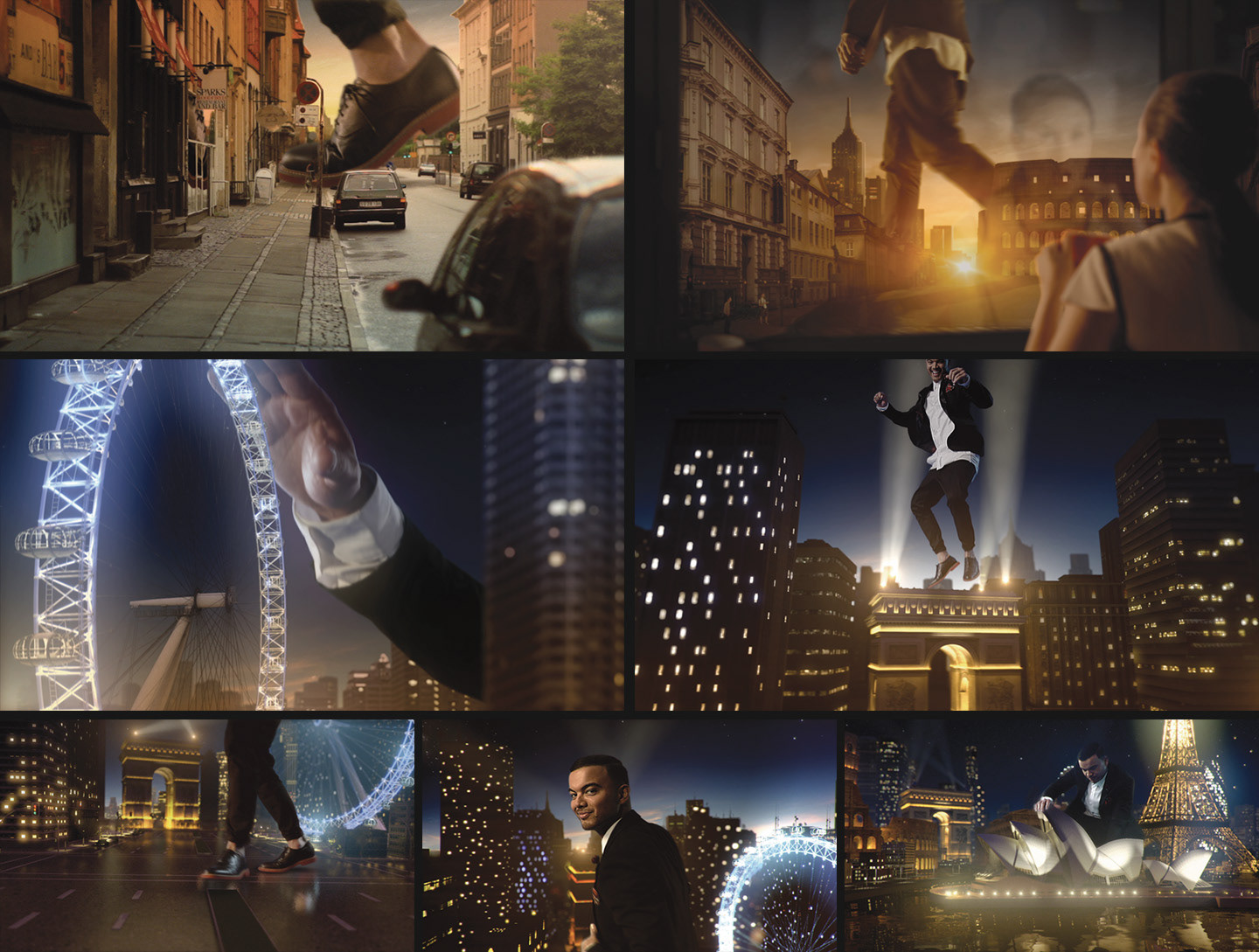 15" second Eurovision - "PISA " Aussie invasion! teasers.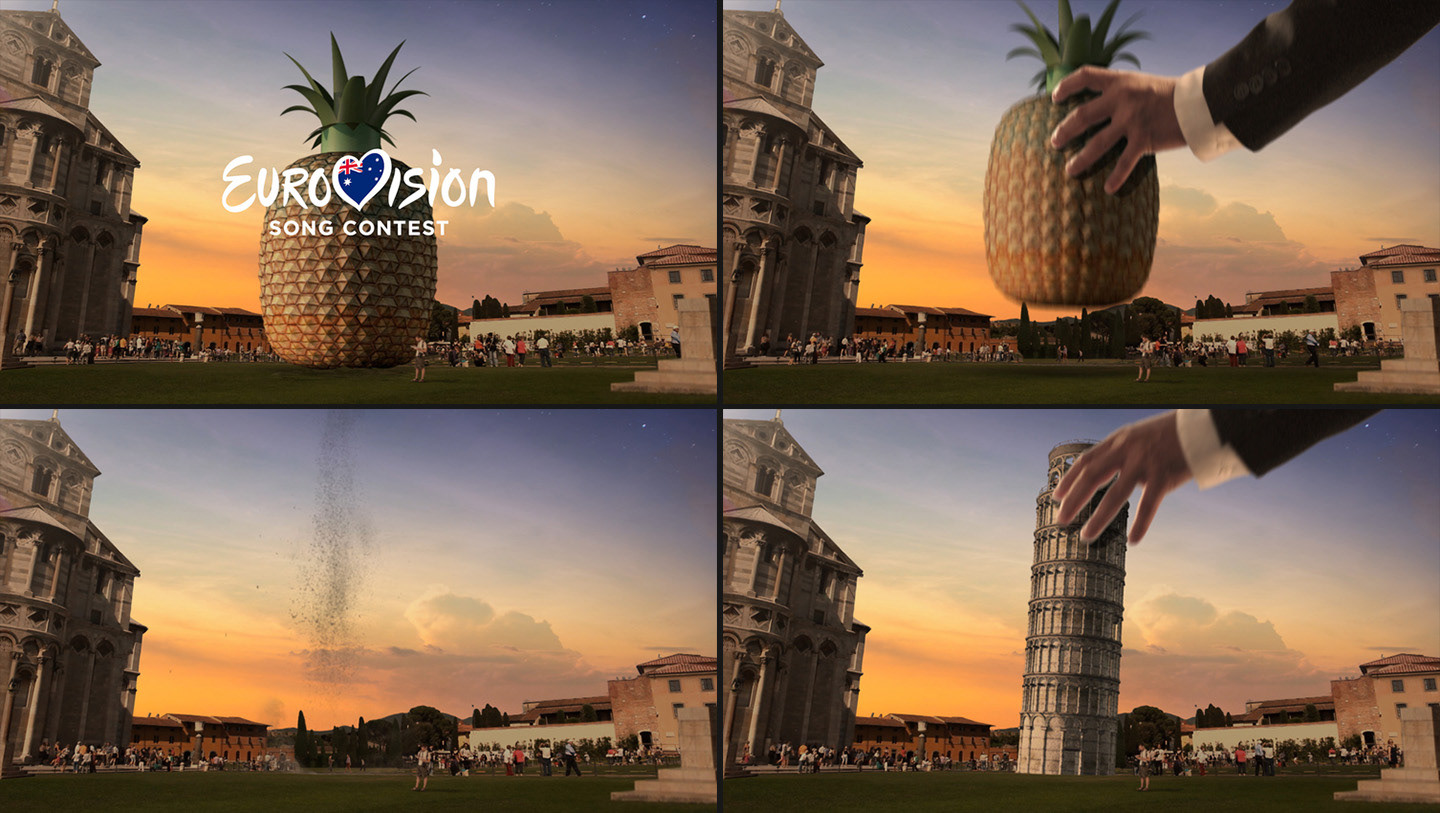 15" second Eurovision- "EIFFEL" Aussie invasion! teasers.